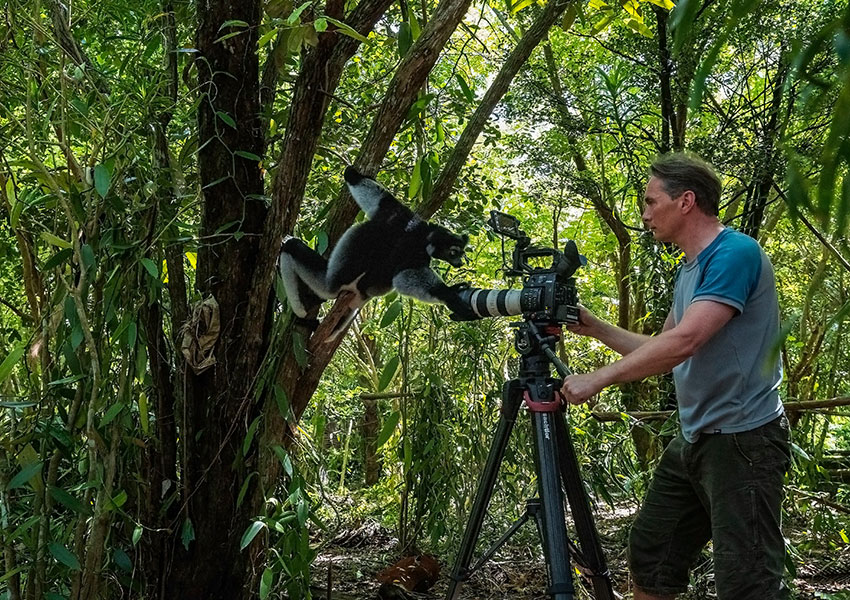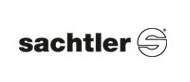 AWARD-WINNING NATURE PHOTOGRAPHER THORSTEN MILSE TRIAL OF FLOWTECH100
All-New Carbon Fibre Tripod Offers Versatility, Stability, Ruggedness, and Ease of Setup for Capturing Stunning Images of the Lemurs of Madagascar
AMSTERDAM — Sept. 12, 2018 — Renowned nature and wildlife photographer Thorsten Milse has embraced the all-new flowtech100 carbon-fibre tripod after successfully testing it on a recent, six-week trip to photograph the famed lemurs of Madagascar. The flowtech100 was officially launched at IBC2018 today by Sachtler® and Vinten®, both Vitec Group brands and global industry leaders in camera supports for over 100 years.
Compatible with all major 100mm fluid heads, flowtech100 is the latest addition to the award-winning flowtech carbon-fibre tripod range. The new tripod supports a payload of up to 30kg (66lbs), making it ideal for a wide range of wildlife, commercial, and documentary productions as well as heavy-duty electronic newsgathering (ENG) and electronic field production (EFP). On the Madagascar expedition, Milse loaded up the flowtech100 with a Sachtler FSB 10 fluid head and his Canon EOS 1DX Mark II camera, equipped with a heavy 600mm lens.
Like flowtech75, the first tripod in the flowtech series, flowtech100 is based on an exclusive carbon-fibre technology that includes the world's fastest-deploying tripod legs. With unique quick-release brakes conveniently located at the top of the tripod, the flowtech100 legs can be deployed simultaneously and adjust automatically to the ground's surface — saving operators from having to bend over and manually adjust multiple brakes on each leg. Another valuable flowtech100 feature, especially for photographing wildlife, is the tripod's ability to adjust almost instantly to heights ranging from 26cm to 153cm.
"In Madagascar, flexible, fast setup was a critical requirement for capturing the lemurs, who move really quickly in the high treetops. Not only is flowtech100 incredibly fast and easy to set up and adjust, but it allowed us to get to a really low position fast, which is really important for capturing those fleeting ground shots," Milse said. "With the lemurs, sometimes I only had a few seconds to get the shot. But I was able to approach with my camera and lens in one hand and the tripod in the other, open the legs with my foot and adjust the height, snap on the camera, and shoot."
Milse also used the flowtech100-FSB 10 setup to shoot video footage using a Canon EOS C200 cinematic camera. For video, he was able to snap on the flowtech100's mid-level spreader for even greater stability. "With a 600mm lens, you need really good balance between the lens and the camera. The flowtech100 and FSB 10 were the perfect combination, offering a firm platform for my expensive gear and the stability needed for precision shooting with such a long lens," he said.
Milse added, "When you're walking alone with a 30kg backpack, the last thing you need is more bulky and heavy gear to carry. flowtech100 is a very lightweight tripod, and the unique design of the carbon-fibre legs meant I could carry it comfortably on my shoulder through the jungle and in all types of weather. It's not only versatile but rugged — it holds up in mud or sand and cleans up easily at the day's end. It's a perfect tripod in just about every way."
"Over his 20-year career, Thorsten has travelled the globe — from the wilderness of Namibia's Skeleton Coast to the frigid wastes of the Antarctic. His passion for nature and wildlife is on stunning display in his images, which have appeared in the world's most prestigious nature publications and have received numerous awards," said Barbara Jaumann, product manager — supports, Vitec Production Solutions. "Thorsten relies on gear that can help him focus on the task at hand: creating beautiful images of animals in their nature habitat. Our new flowtech100 is a great match for his requirements, providing not only the stability he needs for smooth operation of heavy and bulky gear but offering the fast and easy setup he needs to get a split-second shot."
watch the movie Madagascar
story here